David Bowie Angie (Angie Bowie Interviews ,Assorted TV and Radio 1974-1975)
Sound Quality Rating
WMMR Philadelphia, October 1974
01. interview #1.flac
02. interview #2.flac
03. John I'm Only Dancing (Again).flac
04. interview #3.flac
05. interview #4.flac
06. interview #5.flac
07. interview #6.flac
08. Who Can I Be Now.flac
09. interview #7.flac
10. It's Gonna Be Me.flac
11. Outro.flac
Mike Douglas Show, October 1974
12 intro + interview #1.flac
13. Ziggy in concert montage.flac
14. interview #2.flac
15. I've Got A Crush On You.flac
16. interview #3 + outro.flac
Russell Harty Show, 1975
17. Russell Harty 1975.flac
Label : From The Hunky Geordie Tapes – HUG190CD
Audio Source : Radio and TV broadcasts
Lineage : TDK D90 and D60 (one side) (Noggin)
Total running time : 1:20:44
Sound Quality : Noise ,dull ,but still good listened to
Artwork : Steve23yh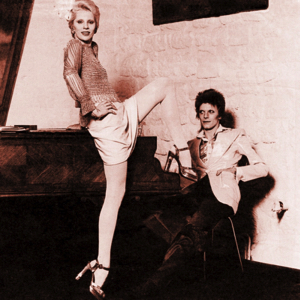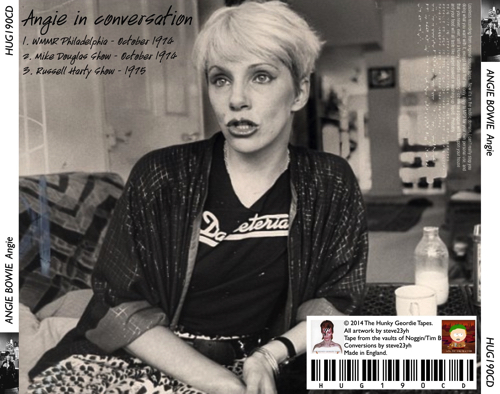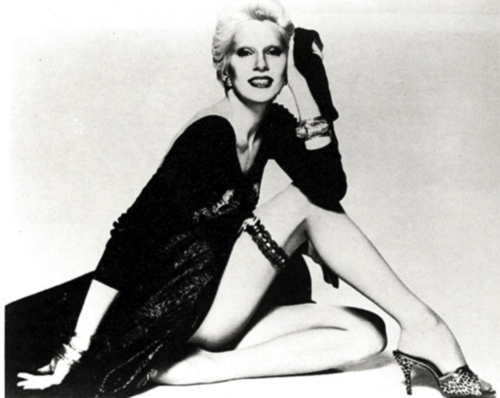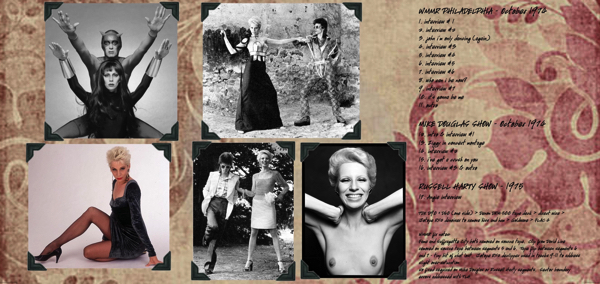 =========================
Notes:
WMMR Philadelphia:
Fame and Suffragette City both removed on source tape.
Clip from David Live removed on source tape between segments 5 and 6.
Tape flip between segments 6 and 7 – tiny bit of chat lost.
iZotope RX2 declipper used in tracks 9-11 to address slight over-saturation.
The toy piano over It's Gonna Be Me (1:30-1:45) is on the source tape.
Mike Douglas and Russell Harty shows, no fixes required.
(Visited 1,548 times, 1 visits today)