David Bowie Odds and Sods ,Compilation spanning a period of 40 years of rare tracks (Vinyl).
Sound Quality Rating
A01. You've Got A Habit Of Leaving – Alternate Overdub (1965)
A02. Even A Fool Learns To Love – Rare Longer Version (1968)
A03. The Supermen – Rare Semo (1970)
A04. Changes – Demo (1971)
A05. Life on mars – Early demo (1971)
A06. Life On Mars – Instrumental Mix (1971)
A07. Young Americans – Alternate Ending Version (1975)
B01. Sitting Next To You – Intro (1977)
B02. Sitting Next To You – Instrumental (1977)
B03. Sitting Next To You – Intro 2 (1977)
B04. Intro Rehearsal 1 (1977)
B05. Intro Rehearsal 2 (1977)
B06. Intro Rehearsal 3 (1977)
B07. Sitting Next To You (1977)
B08. Madman – Instrumental (1977)
B09. Madman 1 (1977)
B10. Madman 2 (1977)
B11. Heroes – Marc Show (1977)
B12. Sitting Next To You (Jam) – Marc Show (1977)
B13. Boys Keep Swinging – Kenny Everett Show (1979)
C01. Imagine – Unreleased Longer Track Live In Hong Kong (1983)
C02. David Bowie Impersonates Various Artists (1985)
C03. Wild Things – Chilly Down (1985)
C04. We Prick You – Unreleased Version (1995)
D01. Mother – Unreleased Song (1998)
D02. Without You I'm Nothing – Live With Placebo (1999)
D03. America – Robin Hood Benefit (2002)
D04. Fashion – With Damon Albarn Live On French TV (2003)
D05. (She Can) Do that – David Bowie Demo With Kristeen Young Vocals (2005)
Label: Casino Records Entertainment
Total running time: 1:16:02
Lineage : Vinyl Rip 24-96
Sound Quality : very good. Equals record or radio apart from a slight noise and some dullness.
Artwork: Yes.
Note:Including 2 tracks more than the previously released cd edition!
Note:Gatefold sleeve with printed inner bags.
David Bowie's recording career lasted more than 50 years leaving us a great discography. But besides all the official stuff there has always been some rare recordings which leaked their way to the collectors.
Some of this has now been collected onto to this rare Odds And Sods album.
From an early 1965 alternate overdub take on Davids thirds single, "You've Got A Habbit Of Leaving", recorded at IBC studios in 1965, to a 2005 demo version of "(She Can) Do That", a song David did with the famous dance/trance producer BT for the Stealth soundtrack.
This rare demo version of the song has David together with Kristeen Young.
So Odds And Sods is spanning a period of 40 years of rare tracks.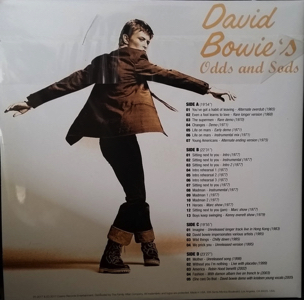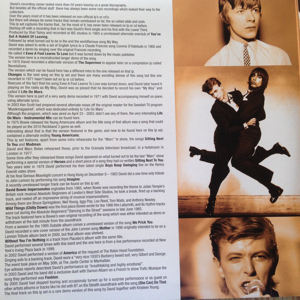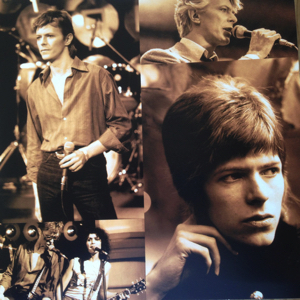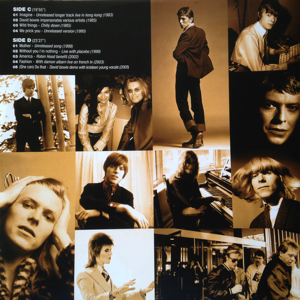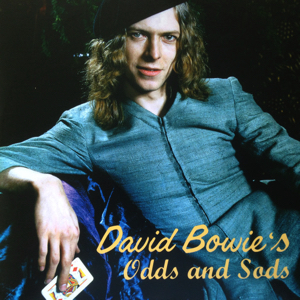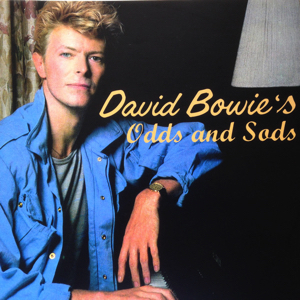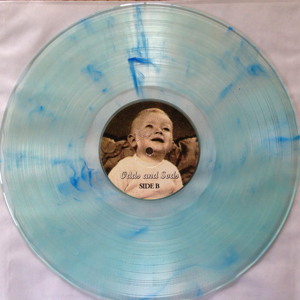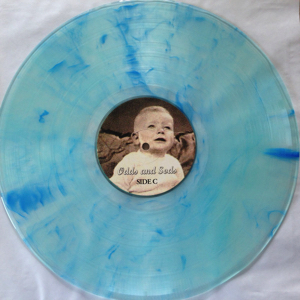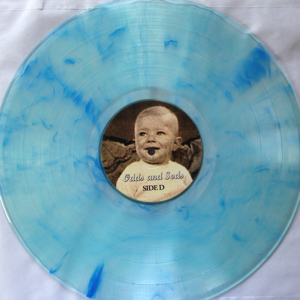 (Visited 161 times, 3 visits today)