David Bowie The legendary lost tapes (1972-1973)
Trident Studio Sessions May '72
Sound Quality Rating
01. All The Young Dudes 3:58 ( Featuring Bowie with Mott the Hoople – Long version)
02. It's Alright 4:24 (Featuring Bowie with Mott the Hoople – Alternate take)
03. Henry & The H-Bomb 3:31 (Featuring Bowie with Mott the Hoople – Demo)
04. Sweet Jane 3:14 (Featuring Bowie with Mott the Hoople and Lou Reed on vocals – Alternate take)
05. Shakin' All Over 2:57 (Featuring Lou Reed with Mott the Hoople – Alternate take)
06. Please Don't Touch 2:05 ( Featuring Lou Reed with Mott the Hoople – Alternate take)
07. So Sad 2:11 (Featuring Lou Reed with Mott the Hoople – Alternate take)
Green's Playhouse, Glasgow, 5th January 1973, Afternoon Show
Sound Quality Rating
08. Hang On To Yourself 2:45
09. Ziggy Stardust 2:56
10. Changes 3:36
11. The Supermen 2:35
12. Five Years 3:44
13. Life On Mars? 3:23
14. John, I'm Only Dancing 2:25
15. Moonage Daydream 4:36
16. Suffragette City 2:28
17. The Width Of A Circle 10:26
18. Rock 'N' Roll Suicide 3:02
Label : No label > DBMH 298
Audio Source : Audience recording / Demo
Lineage : Unknown
Taping Gear : Unknown
Taper: Unknown
Recording Location: Unknown
Total running time : 1:04:25
Sound Quality Trident Studio Sessions May '72 : Noise ,dull ,but still good listened to
Sound Quality Green's Playhouse, Glasgow,1973-01-05 : Not good ,much Noise ,very dull
Attendance Green's Playhouse, Glasgow,1973-01-05 : 3.181
Artwork : Yes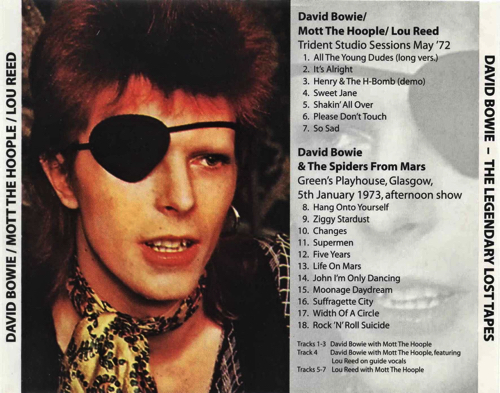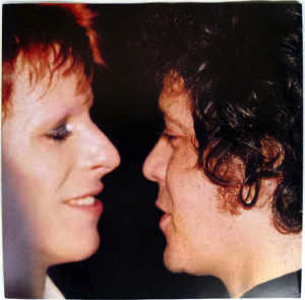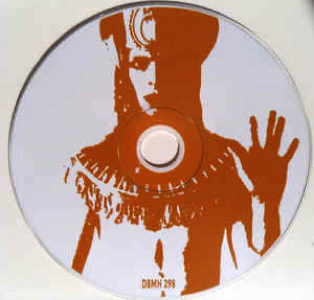 Review
This one is really a David Bowie bootleg rather than MTH, as is evidenced by the DB concert that takes up the second half of the CD. Given that the tapes obviously exist (otherwise how could the CD exist?) I don't know what is supposed to be "lost" about the MTH tracks, but there you go. The bootleggers are also under the impression that DB is on all the MTH tracks listed. Well, he ain't.
ATYD is the guide vocal version, and so features DB, but that's about it. It's Alright (also known as The First Third) was a demo from the Dudes sessions, but is dark and moody – so much so this reviewer thought it to be a Mad Shadows outtake until the sessionography in the Mott Biography finally set the record straight. Henry And The H-Bomb was also demoed at the Dudes sessions, and was released commercially a few years ago on the Ballad Of Mott: A Retrospective set (in, I might add, much better sound quality). Sweet Jane is next, and is the Lou Reed guide vocal version. Shakin' All Over, Please Don't Touch and So Sad all feature Stan Tippins (not Ian, and definitely not DB!); all are to be found on the Anthology and again in much better sound quality.
The disc is completed by a DB concert; this is an audience recording and average to poor as audience recordings of that era go. To summarise: a desirability factor of zero. For completists only.
(Visited 2,043 times, 1 visits today)