David Bowie The Freakiest Show – Compilation (Not On Label 2006) – SQ 9+
01. Five Years
Unreleased 1972 Studio Version.flac
02. Waiting For The Man
Nassau Coliseum 23-03-76.flac
03. "Heroes"
Earl's Court, London July 1st 1978.flac
04. What In The World
Earl's Court, London July 1st 1978).flac
05. Space Oddity
Marquee, London October 1973.flac
06. Sprits In The Night
Trident Studios, London 1973.flac
07. Rupert The Riley
Unused Rykodisc Bounus Track).flac
08. Miss Peculiar
Unused Rykodisc Bounus Track.flac
09. Life On Mars
Unreleased Peter Noone Acetate.flac
10. Untitled
Form 'Black The White Noise'Sessions.flac
Track 02 was omitted from the original broadcast due to a tape flaw.
Tracks 03 & 04 were originally shortlisted for inclusion on the Trident/NMC "Rarestonebowie".
Track 06 performed by the Astronettes, an alternative to the version that appeared on "People From Bad Homes".
Tracks 07 & 8 were mastered for EMI/Rykodisc reissues but not used.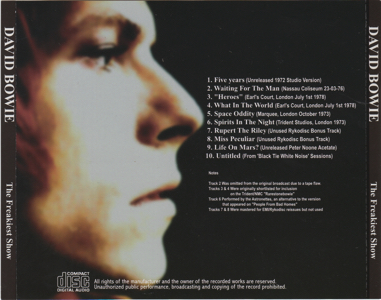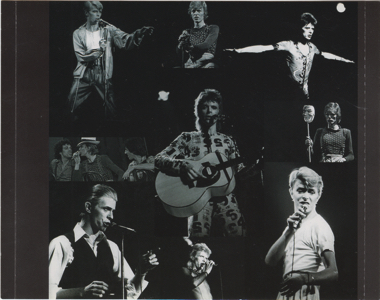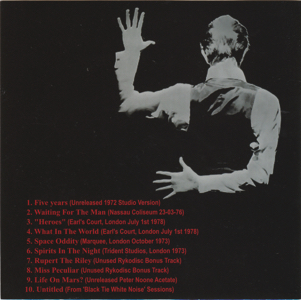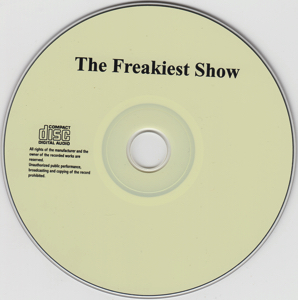 (Visited 303 times, 1 visits today)