David Bowie 1.5 An Alternate Outside – A recreation of the album '1.Outside'
Sound Quality Rating
01. Leon Takes Us Outside
The Leon Suites
02. Outside
Dublin 1995
03. Heartís Filthy Lesson
'Live & Well' – Phoenix Festival 1996
04. A Small Plot of Land
Brilliant Adventure EP – The Grand Ballroom Manhattan, NY, 1995
05. Segue: Baby Grace
The Leon Suites
06. Hallo Spaceboy
'Look at the Moon'- Phoenix Festival 1997
07. The Motel
Dublin 1997
08. I Have not Been to Oxford Town
Elstree Rehearsals 1995
09. Nothing to be Desired
The Leon Suites / B-side
10. Segue: Algeria Touchshreik
The Leon Suites
11. The Voyeur of Utter Destruction (As Beauty)
Elstree Rehearsals 1995
12. Interlude
The Leon Suites
13. Segue: Romana A Stone / I am with Name
The Leon Suites
14. We Prick You
The White Room 1995
15. I'm Deranged
Elstree Rehearsals 1995
16. Get Real
B-side
17. Strangers When We Meet
Dublin 1995
Label : No label
Audio Source : Soundboard
Lineage : Unknown
Taping Gear : Unknown
Taper: Unknown
Recording Location: Unknown
Total running time : 1:11:06
Sound Quality :Excellent quality! Equals record or Radio/TV
Attendance : Unknown
Artwork : By jamie lochhead
A recreation of the album '1.Outside' using alternate versions, B-sides and sections of The Leon Suites.
It would be possible to make many different versions of this edit, but this is my version.
This version does include commercially available material and so cannot be shared on trackers.
Audio quality has been a factor in compiling this version, but there are a good number of soundboard sources for the tracks so performance has also been taken into account.
Several tracks were not available in live or previous studio versions, a couple of have substituted using B-sides. I have also avoided using alternate mixes, or remixes. In particular the 1997 live version of 'I'm Deranged' was not used as that has a feeling much closer to 'Earthling' than to '1. Outside', although a live version of ëHallo Spaceboy' from the 1997 tour is used. Tracks from other albums such as 'Stay', 'The Man Who Sold the Word' and 'Andy Warhol' that were reworked during the mid 90's were also not used.
There are links and narration taken from 'The Leon Suites' to make bridges between the tracks.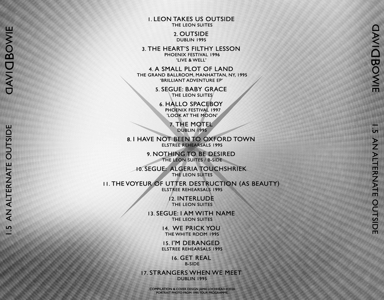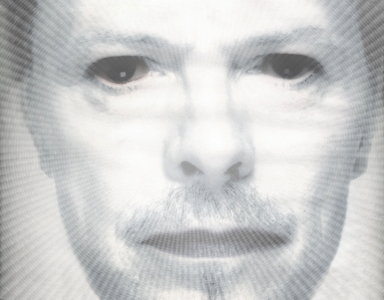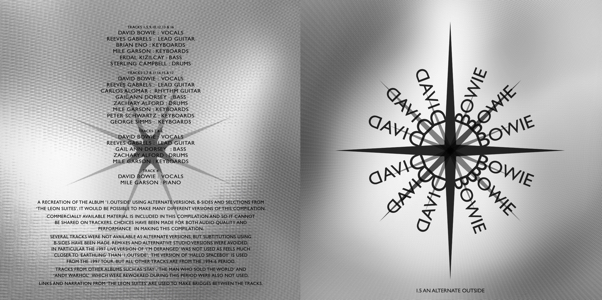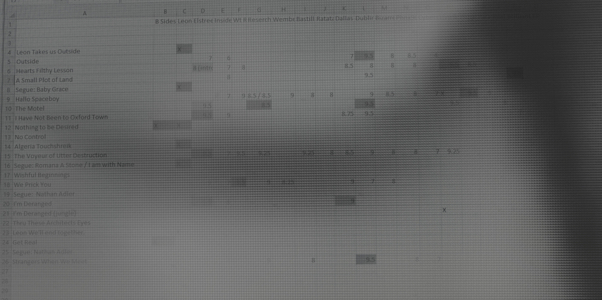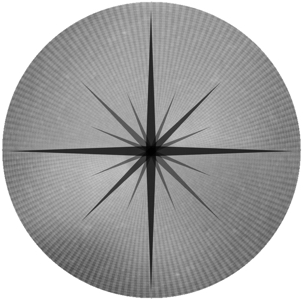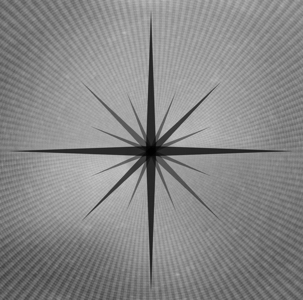 (Visited 56 times, 1 visits today)