David Bowie And The Hype 1970-02-05 BBC Paris Studio London
Sound Quality Rating
David Bowie and The Hype
01. Buzz the Fuzz.flac
02. Karma Man.flac
03. London Bye Ta Ta.flac
04. Occasional Dream.flac
05. Janine.flac
06. Wild Eyed Boy From Freecloud.flac
07. Fill Your Heart.flac
08. Prettiest Star.flac
These 8 tracks have not been officially released.
6 tracks from this show are on Bowie At the Beeb and are not included.
I did some mastering. The quality is pretty good and it is better than the boot Paris Bye Ta-Ta.
Waiting For The Man was also performed but not recorded and is reported to be lost.
Please dont ask for the other 6 tracks.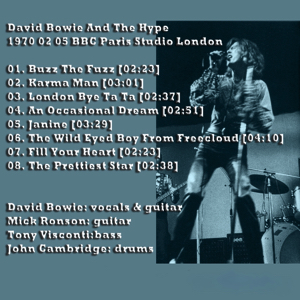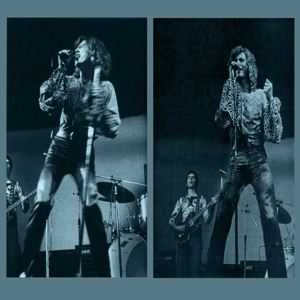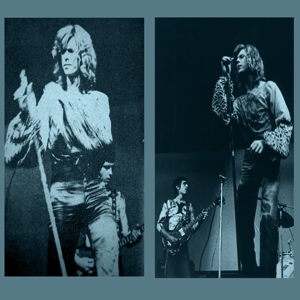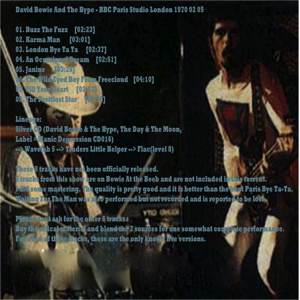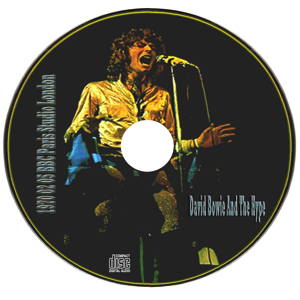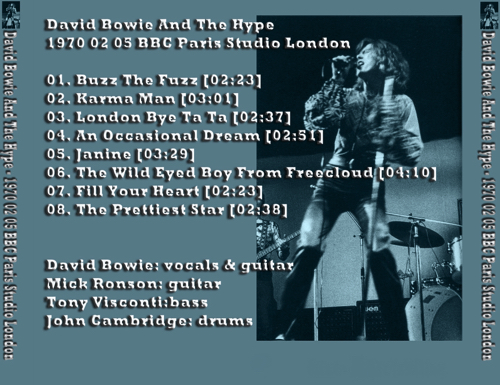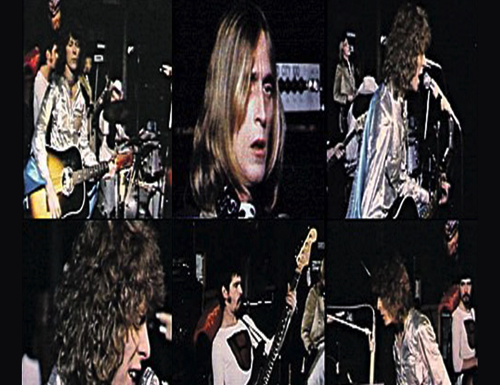 Musicians
David Bowie – vocals ,guitar ,keyboard
plus The Tony Visconti Trio
Tony Visconti – bass
Mick Ronson – guitar
John cambridge – drums

DAVID BOWIE and THE HYPE

David Bowie "In Concert" 05-02-1970
(Visited 968 times, 1 visits today)