sunday ,march 08 ,2015
Written by: Chris Epting
As the popular exhibit entitled "David Bowie Is" continues to captivate fans around the world, this month we thought we would take a look at 10 notable landmarks that David Bowie touched in America.
Starting with his very first concert here and covering some video sites, recording studios and even an arrest site, these are but a few of the places made hallowed by the Diamond Dog, the Thin White Duke- whatever you refer to him as – we'll just call him Bowie.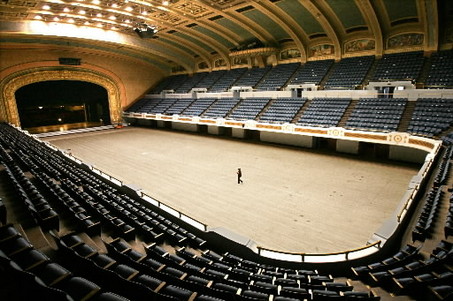 Cleveland Public Hall Convention Center – 500 Lakeside Avenue Cleveland, Ohio
David Bowie made his American concert debut here in Cleveland on September 22, 1972, when he premiered his outrageously revolutionary Ziggy Stardust show with the Spiders from Mars at the Cleveland Music Hall. The orange-haired Bowie, who sailed over to America due to a fear of flying, almost saw the show cancelled by his manager, Tony DeFries, over the size of the piano that was provided in the 3,500–seat hall.
However, a new piano was borrowed from the Cleveland Symphony Orchestra and the show went on. (The band Fumbal opened the show.) A post-concert party was held that night at the Hollenden House Hotel, which was located in Cleveland at 610 Superior Avenue. (Bowie would return to play this venue in 1974 during his elaborate Diamond Dogs tour.)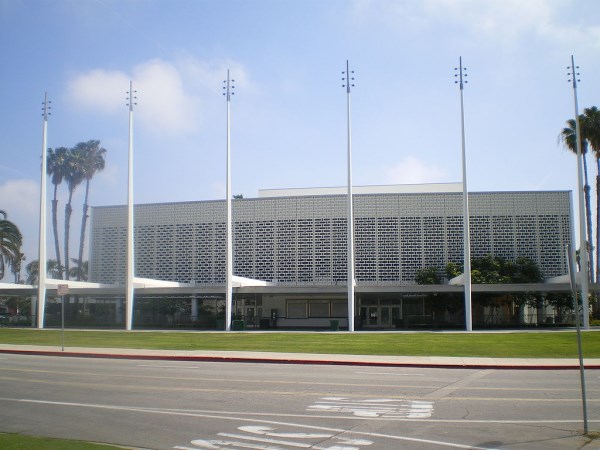 Santa Monica Civic Auditorium – 1855 Main St. Santa Monica, California
Santa Monica '72 was originally one of David Bowie's most popular bootleg albums. Eventually it was released officially and features a blistering Ziggy Stardust show recorded here on October 20, 1972.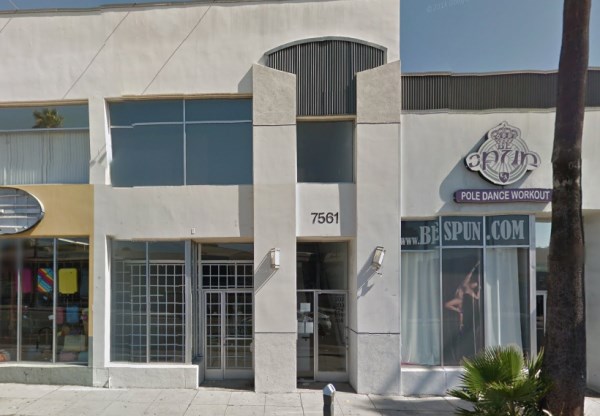 Rodney Bingenheimer's – 7561 Sunset Boulevard Hollywood, California
In the early 1970s, this was the center of glitter and glam rock and roll along Sunset Boulevard.
Rodney Bingenheimer's English Disco was where Marc Bolan, Led Zeppelin, Queen and dozens of others congregated to listen to live music and hang out. Bingenheimer himself was a local legend—a DJ and tastemaker who earned the unofficial title of "Mayor of Sunset Strip."
This is also where the famed DJ also brought David Bowie upon his arrival to Hollywood in 1973 for some of his first west coast Ziggy Stardust shows.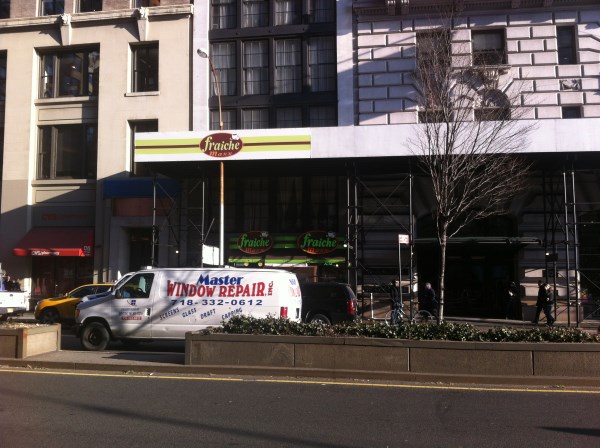 Max's Kansas City – 213 Park Avenue South (between 17th and 18th off Union Square) New York, New York
"Max's Kansas City was the exact spot where Pop Art and Pop Life came together in the 1960s." So said Andy Warhol, and he should know, because he held court here for many years.
From the mid '60s through the end of the '70s, this is where much of New York City's music and artistic culture developed. The house band for a time was the Velvet Underground, followed by the New York Dolls. Aerosmith was discovered here. Bruce Springsteen opened for Bob Marley here.
"Upstairs" at Max's was the place to be in the glitter-packed early '70s, hanging out with Alice Cooper, Todd Rundgren, Mick Jagger, Iggy Pop, the New York Dolls and many others. This was a hangout of Bowie's in 1973-74 whenever he visited New York. Today, it's a gourmet market.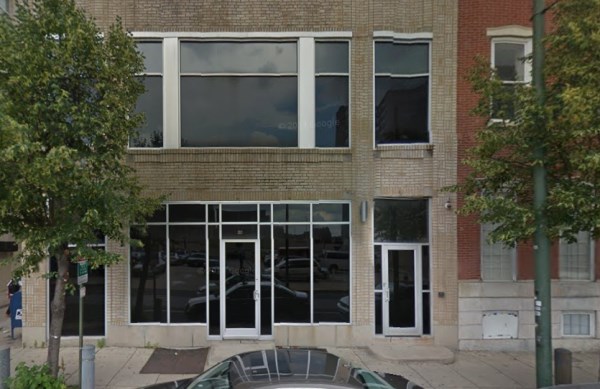 Sigma Sound Studios – 212 North 12th Street Philadelphia, Pennsylvania
When engineer Joe Tarsia took over this studio in 1968, it all but marked the birth of the sound known as "Philadelphia Soul." The Stylistics, O'Jays, Delfonics, the Spinners, Harold Melvin and the Blue Notes and many others all created early 1970's magic here.
It's also where David Bowie recorded Young Americans. The studio is no longer here and the building was recently sold to a developer.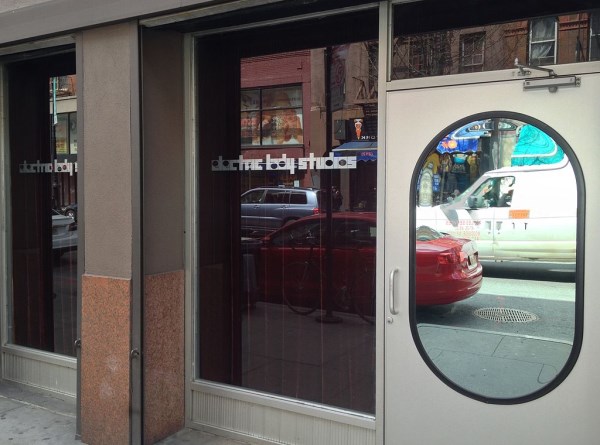 Electric Ladyland – 52 West 8th St. New York, New York
It was at the famed Greenwich Village recording studio built by Jimi Hendrix where David Bowie first hung out with John Lennon in 1975 while recording part of Young Americans. And it was here where the two hammered out and recorded the song fame which would become Bowie's first number one hit in America.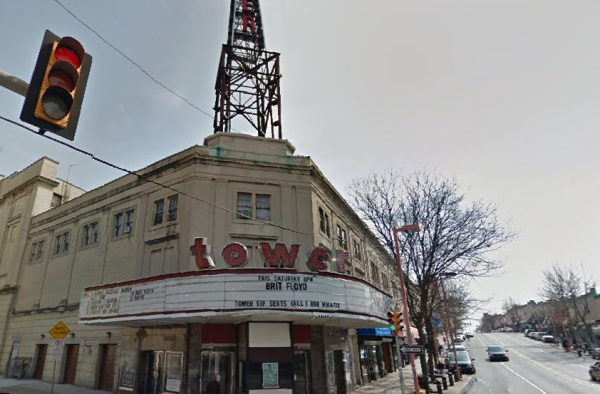 Tower Theater – Near 69th St. Terminal Upper Darby, Pennsylvania
This former Philadelphia area movie house, built in 1927, has hosted high-profile concerts since the 1970s. It was here where the legendary 1974 double live album David Live was recorded on the Diamond Dogs tour.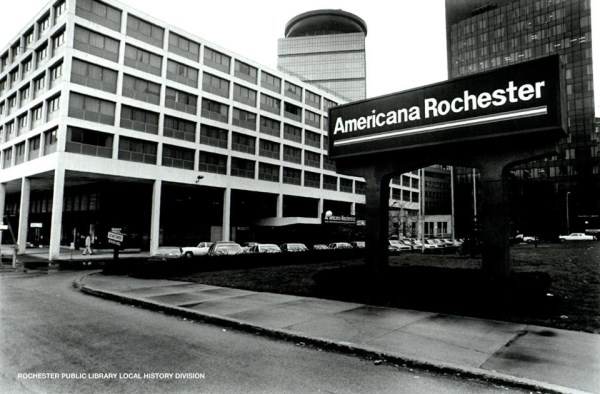 Flagship Americana Hotel – Rochester, New York
On March 21, 1976, David Bowie and Iggy Pop were arrested at this hotel for drug possession. Bowie was in the midst of his Thin White Duke tour when they were busted on suspicion of possession of 8 oz. of marijuana.
Bowie was later given a bail of $2000, which he posted for both he and Iggy Pop and they ended up paying a fine at a later date.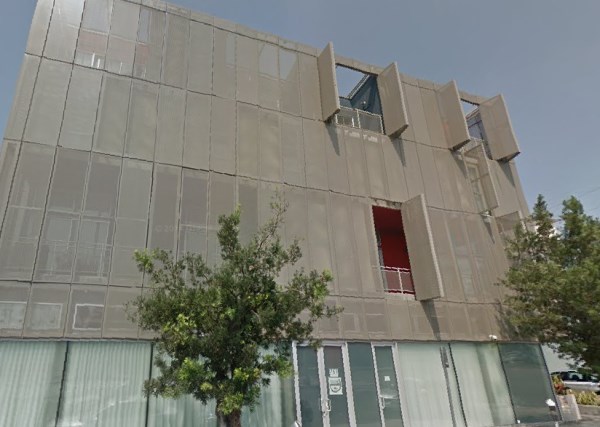 Cherokee Recording Studios – 751 N. Fairfax Los Angeles, California
Today it's an apartment complex called the Lofts at Cherokee Studios. But back in the 1970s it was a popular recording facility that catered to the likes of Bonnie Raitt, Ringo Starr, Motley Crue and even Frank Sinatra. It was here in the mid-1970s where Bowie recored his classic album Station to Station.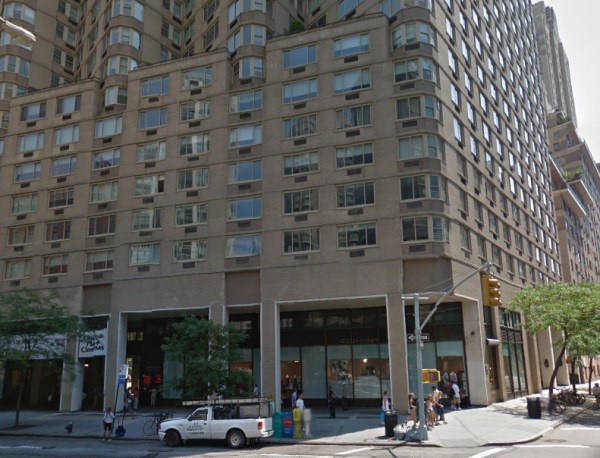 Hurrah – 36 West 62nd Street New York, New York
From 1976 until 1980, this was one of the most popular dance clubs in New York City and also featured a lot of live music. Infamously, this is where former Sex Pistol Sid Vicious got into a fight with Patti Smith's brother Todd, which resulted in his incarceration for two months in Rikers Island. But it was also here were Bowie filmed his video for the song Fashion in 1980.
(Visited 534 times, 1 visits today)