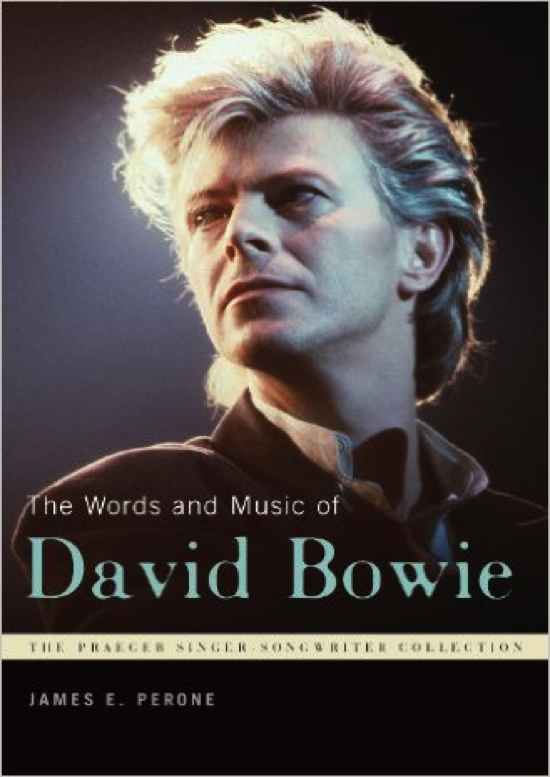 Description:
---
All Music Guide's Stephen Thomas Erlewine has written, Even when he was out of fashion in the '80s and '90s, it was clear that Bowie was one of the most influential musicians in rock, for better or worse. In this comprehensive analysis of David Bowie's career, author James Perone examines the many identities and styles Bowie has developed over the years, and in so doing provides a stunning chronicle of creativity at work. Born David Jones in a London suburb in 1947, David Bowie changed his name in the late '60s to avoid confusion with the singer David Jones of The Monkees. This name change would turn out to be a highly prescient act: for in incorporating an exceptionally wide variety of styles, Bowie would become the most notorious chameleon of the rock era. Due in large part to his early success in the glam rock subgenre and his claims of homosexuality (dismissed by many writers as a ploy to generate public interest and record sales), Bowie raised serious issues about sexual orientation in rock music, regardless of whether or not his claimed homosexuality was genuine or part of his on-stage character. His regular use of theatrical personae also raises interesting issues concerning authenticity and the perception of authenticity in rock music. Although Bowie has been primarily an album artist, his recordings of Fame, Golden Years, Let's Dance, China Girl, Blue Jean, and Dancing in the Streets, all made it into the Billboard top 10 singles charts. Of these, all but one was written or co-written by Bowie. Even more notable are the songs he wrote and recorded that have made an impact far in excess of their chart standing. These include Space Oddity, Rebel, Rebel, Changes, Modern Love, and Young Americans. From his early 1970s albums like Hunky Dory and The Rise & Fall of Ziggy Stardust and the Spiders from Mars-in both of which he assumed the character of the fictional, androgynous Stardust-to Diamond Dogs, Heroes, Tin Machine, and Black Tie White Noise, Bowie's albums generated both significant word-of-mouth interest and some of the most contentious critical reactions of any artist of the rock era. This long overdue investigation lets Bowie's artistry speak for itself. After a biographical introduction, chronologically arranged chapters discuss the singer's fascinating-and iconoclastic-body of work. A discography and annotated bibliography conclude the book.
Review
Joining others in Praeger's college-level Singer-Songwriter Collection series is The Words and Music of David Bowie, an excellent survey of a rock era champion who gained early success in the glam rock subgenre, and whose work raised many issues about sexual orientation in rock music. Bowie has written and recorded music which has made an impact not just in the charts but upon rock music as a whole: because of this widespread impact, The Words and Music of David Bowie should not be overlooked by any serious music library. – California Bookwatch The author obviously has a good grasp on his subject and offers many interesting insights. – Record Collector Magazine Perone analyzes the music, lyrics, and recordings of David Bowie up to 2007. Following an introductory chapter on biography, Perone discusses the music in chronological order, with some biographical information integrated into the discussion of each album and individual songs of importance. The final chapter assesses his work in the context of performance art and narrative and theatrical traditions. Detailed discussion of his work as a film actor is not included, but highlights are mentioned. Selected works in the bibliography are annotated, and a selected discography is provided. – Reference & Research Book News
Author Biography
James E. Perone is the series editor for The Praeger Singer-Songwriter Collection. He is Professor of Music at Mount Union College, where he teaches American music, music theory, and clarinet. Perone is the author of The Sound of Stevie Wonder: His Words and Music (2006), and The Words and Music of Carole King (2006), both in the Singer-Songwriter series. He is also the author of the Greenwood Press books Music of the Counterculture Era (2004) and Woodstock: An Encyclopedia of the Music and Art Fair (2005).
(Visited 11 times, 1 visits today)
Back