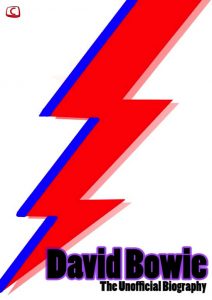 David Bowie The Unofficial Biography (ePub)
Author:
William English
Category:
Biography
Publisher: Create Digital Publishing
Published: December 1, 2009
ISBN-13: 9781909139879
Pages: 17
File Size: Format EPUB with copy protection (DRM) by Adobe
Description:
---
Summary
One of the most celebrated musicians of the twentieth century, David Bowie, is a true British icon, unique for his impact on various art forms, from music to cinema to fashion. However, despite his worldwide fame and instantly recognisable qualities, he retains a certain mystery which has helped him surprise and delight his fans in equal measures over the years. And now, despite having kept a low profile for the last decade, Bowie is back with his twenty-sixth studio album, The Next Day. Still relevant, and still critically acclaimed, the following offers an insight into how the former spaceman has remained fresh throughout his almost half a decade long career, and why we still cannot predict whats next for him.
(Visited 25 times, 1 visits today)
Back