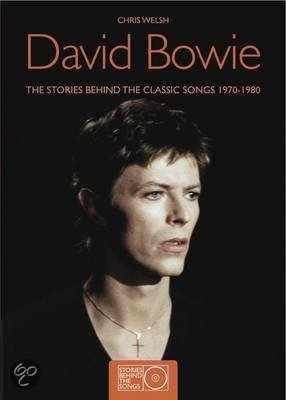 David Bowie The Stories Behind The Classic Songs 1970-1980 (Stories Behind the Songs)
Author:
Chris Welch
Category: 1970-1980, Discography, stories
Publisher:
Carlton Books Ltd
Published: March 17, 2017
ISBN-13: 9781847326638
Pages: 189
Language: English
Dimension: 19,7 x 14,6 x 1,3 cm
File Size: Kind of With illustrations
Description:
---
Entertainer, cracked actor, and iconoclast. It would be difficult to think of a rock star who has had a more varied and influential career than David Bowie and the list of bands and musicians who have been influenced by Bowie reads like an A to Z of popular music. But Bowie himself has skillfully and consistently maintained his credibility as the most innovative performer of his generation by staying one jump ahead of the many who seek to imitate him. While his many artistic incarnations are known, few know David Bowie the man, and as this book will show, through its exploration of his diverse body of work, the only real constant factors in his career are his incredible voice, his imagination and his supreme talent for artistic reincarnation.
Editorial Reviews
About the Author
Chris Welch was Melody Maker features editor and is one of the UK's most respected music journalists. He has written 20 rock biographies and contributes to the Sunday Times and the Independent. He has also worked on Metal Hammer, Kerrang! and Rock World. He wrote Led Zeppelin: The Story Behind Every Song.
(Visited 47 times, 1 visits today)
Back