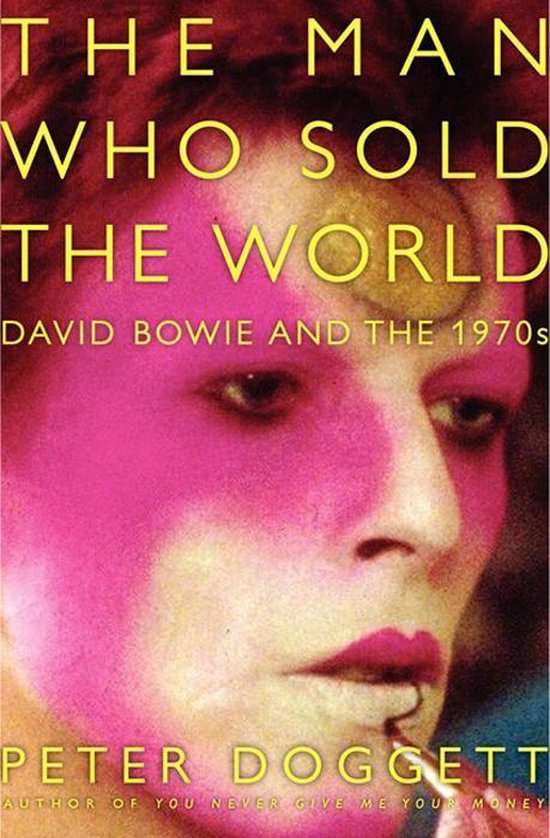 David Bowie The Man Who Sold the World: David Bowie and the 1970s
Author:
Peter Doggett
Category: Biography, Memories
Publisher: Harper Collins Publisher Canada
Published: July 31, 2012
ISBN-13: 9780062097149
Pages: 512
Country: Canada
Language: English
Dimension: Size 2.2 MB
Description:
---
Publisher Description
The Man Who Sold the World is a critical study of David Bowie's most inventive and influential decade, from his first hit, "Space Oddity," in 1969, to the release of the LP Scary Monsters (and Super Creeps) in 1980. Viewing the artist through the lens of his music and his many guises, the acclaimed journalist Peter Doggett offers a detailed analysis—musical, lyrical, conceptual, social—of every song Bowie wrote and recorded during that period, as well as a brilliant exploration of the development of a performer who profoundly affected popular music and the idea of stardom itself.
Dissecting close to 250 songs, Doggett traces the major themes that inspired and shaped Bowie's career, from his flirtations with fascist imagery and infatuation with the occult to his pioneering creation of his alter-ego self in the character of Ziggy Stardust. What emerges is an illuminating account of how Bowie escaped his working-class London background to become a global phenomenon. The Man Who Sold the World lays bare the evolution of Bowie's various personas and unrivaled career of innovation as a musician, singer, composer, lyricist, actor, and conceptual artist. It is a fan's ultimate resource—the most rigorous and insightful assessment to date of Bowie's artistic achievement during this crucial period.
PUBLISHERS WEEKLY
Taking for his unabashed model Revolution in the Head, the late Ian MacDonald's seminal work on the Beatles, Doggett's meticulous song-by-song analysis of David Bowie's "long decade" (1969 1980) is a captivating look at an artist who defined an era. Best read while listening to the Bowie songs in question for appropriate ambience and because Doggett's analysis gets technical when dissecting the chord structure of favorites such as "Changes" Doggett's nontraditional rock biography traces Bowie's early life and career through the 1980 release of his Scary Monsters LP. Throughout, he emphasizes the singer's infatuation with shifting personae, from Ziggy Stardust to the Thin White Duke, with Bowie constantly fragmenting himself and incorporating bits and pieces from other media: for example, his Spiders from Mars band is an homage to Jack Kerouac's On the Road. Each song Bowie released during this period is given careful attention from the tonal structure to Bowie's fellow musicians and his (often cocaine-addled) state of mind not just the "greatest hits," though it's especially illuminating that the "decade" is loosely bookended by "Space Oddity" and "Ashes to Ashes." The songs' Major Tom, adrift above Earth, Doggett convincingly argues, is not unlike the Bowie of today: an observer rather than a performer in the modern-day artistic world upon which he certainly left his indelible imprint.
(Visited 5 times, 1 visits today)
Back