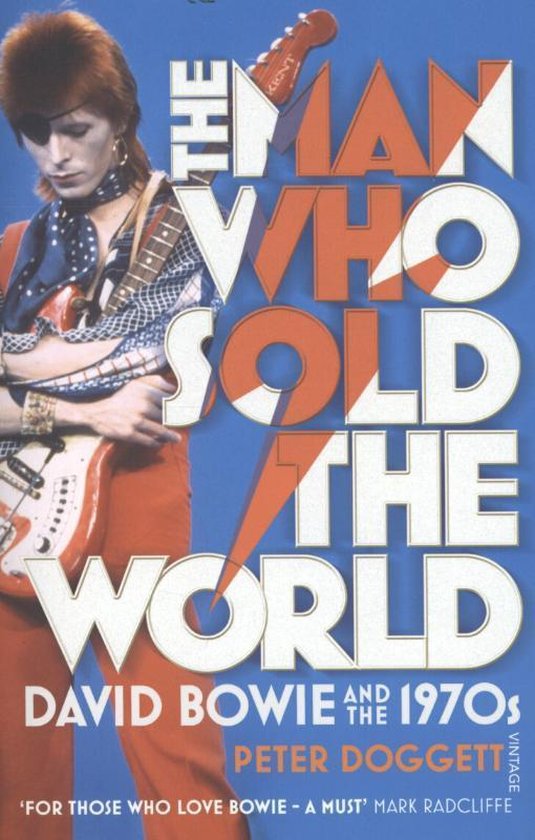 David Bowie The Man Who Sold The World: David Bowie And The 1970s
Author:
Peter Doggett
Category: Biography, Discography, The 70's
Publisher: Vintage Publishing
Published: 01 Oct, 2012
ISBN-13: 9780099548874
Pages: 432
Language: English
Dimension: 19,9 x 12,9 x 2,9 cm
Description:
---
No artist offered a more incisive and accurate portrait of the troubled landscape of the 1970s than David Bowie. Cultural historian Peter Doggett explores the rich heritage of Bowie's most productive and inspired decade, and traces the way in which his music reflected and influenced the world around him. From 'Space Oddity', his dark vision of mankind's voyage into the unknown terrain of space, to the Scary Monsters album, Doggett examines in detail Bowie's audacious creation of an 'alien' rock star, Ziggy Stardust, and his increasingly perilous explorations of the nature of identity and the meaning of fame. Mixing brilliant musical critique with biographical insight and acute cultural analysis, The Man Who Sold The World is a unique study of a major artist and his times.
(Visited 6 times, 1 visits today)
Back