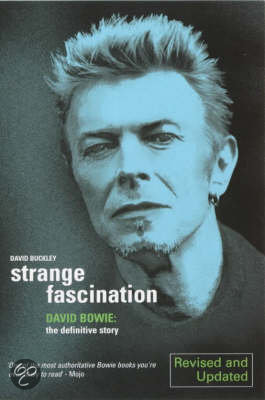 David Bowie Strange Fascination: The Definitive Story.
Author:
David Buckley
Category: Biography, stories
Publisher:
Virgin Books
Published: June 8, 2000
ISBN-13: 9780753504574
Pages: 641
Country: United Kingdom
Language: English
Dimension: 20,1 x 12.7 x 3.8 cm
Description:
---
David Bowie is now into his fifth decade of making music. Thirty years on from his first hit single, 'Space Oddity'. he remains the most influential rock star from the post-Woodstock generation – yet unlike Hendrix, the Beatles or even Prince, his life has never been the subject of a major biography. Strange Fascination chronicles Bowie's career against the colourful backdrop of post-Beatles pop culture; of glam-era gender-bending, implausible substance abuse and sartorial silliness; 80s corporate sclock; 90s 'curator culture' and laddish Britpop. It's a story of amazing creativity, of huge, showboating theatricality and of an almost pathological quest to remain relevant and at pop's cutting edge.
This revised and updated edition of Strange Fascination is an absorbing and fascinating history of Bowie and his times, through exclusive and revelatory interviews with his closest collaborators who have spoken in detail about the tours, the making of the albums, the arguments and split-ups, the music and, most importantly, the man himself. With an unrivalled degree of access to the main players and exclusive photographic material, Strange Fascination is the most complete account of David Bowie and his impact on pop culture ever written.
As a critique-cum-re-establishment of the David Bowie character, "definitive" is pretty much it – Guardian.
Cover Photograph: Kevin Cummins
(Visited 25 times, 1 visits today)
Back