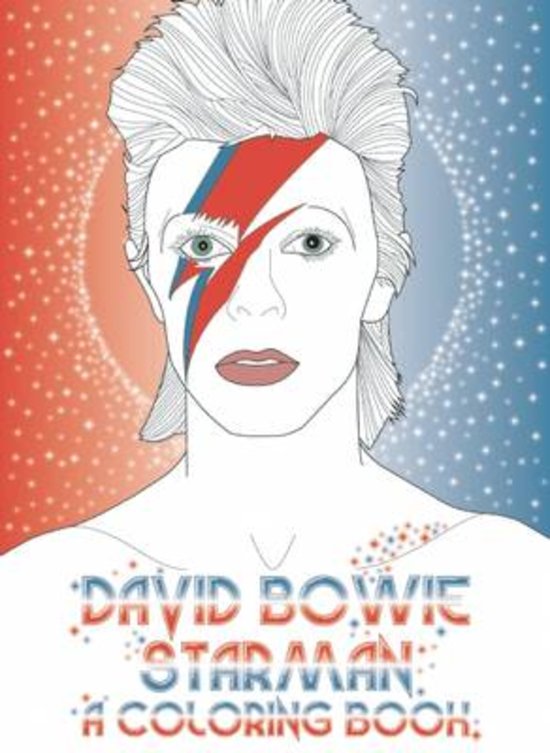 David Bowie Starman: A Coloring Book
Author:
Laura Coulman and Coco Balderrama
Category:
Coloring book
Publisher: Plexus Publishing Ltd
Published: May 10, 2016
ISBN-13: 9780859655507
Pages: 64
Language: English
Dimension: 25,4 x 18,8 x 1,0 cm
Description:
---
Chameleonic, hypnotising and utterly irreplaceable, David Bowie was more than just a pop star. More underdog than diamond dog, he was an inspiration to millions: a hot tramp from the streets of London, who proved that anything's possible when you follow your dreams.
Whether posing as an electrifying alien rock god or a thin white duke, Bowie's career is a veritable kaleidoscope of ever-changing colors, styles and sounds. From Aladdin Sane to Ziggy Stardust, from Goblin King to China boy, from sharp-suited aristocrat to androgynous bohemian Queen, Starman collects black-and-white sketches of his most iconic looks, stardusted visions and stylistic moments. Filled with quotes, facts and memories of Bowie from those who knew him best, David Bowie: Starman offers a uniquely creative way to remember the Starman and his incredible life on Earth – essential reading for fans of every generation.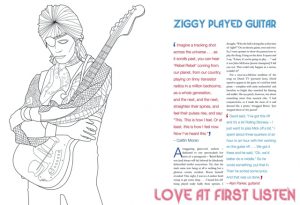 (Visited 13 times, 1 visits today)
Back