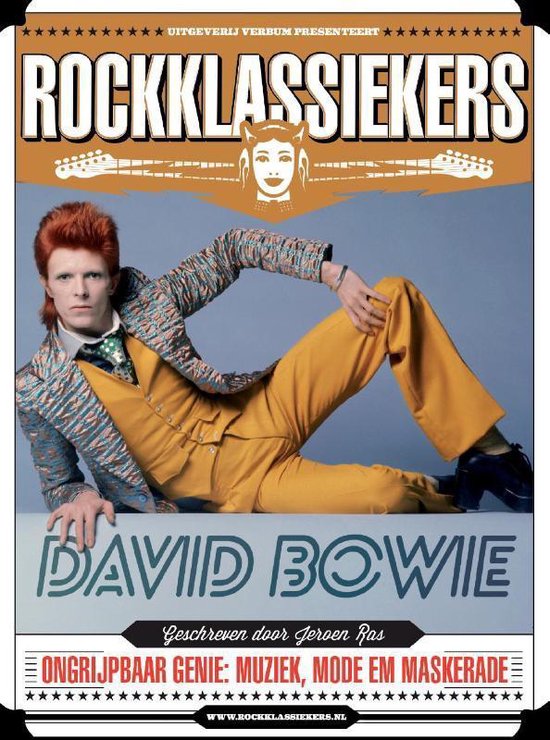 David Bowie Rock Klassiekers: Ongrijpbaar genie: muziek, mode en maskerade (Dutch)
Author:
Jeroen Ras
Category: Biography, Dutch
Publisher:
Verbum
Published: November 1, 2015
ISBN-13: 9789074274746
Pages: 247
Country: Netherland
Language: Dutch
Dimension: 21,6 x 15,9 x 2 cm
Description:
---
David Bowie is al meer dan vijftig jaar één van de meest succesvolle en spraakmakende popmuzikanten ter wereld. De zanger bereikt als eerste een groot publiek met een uitgekiende combinatie van beeld en geluid. De definitieve doorbraak is in 1972, als het album The Rise and Fall of Ziggy Stardust and the Spiders from Mars de hitlijsten bestormt. David Bowie maakt bijna veertig albums en grossiert in hits. Nog steeds. Dat blijkt als na een jarenlange stilte The Next Day (2013) verschijnt. De plaat knalt de hitlijsten in en de popster is wereldnieuws. Even is het weer 1972.
Maar is David Bowie eigenlijk wel een popster? Ontstijgt de flamboyante Brit niet de platte wereld van de pop? In dit boek het verhaal van zijn grillige carrière en dolende bestaan. Van de biseksuele androgyne rocker Ziggy Stardust. De kille aristocraat The Thin White Duke. Maar ook van de publiekslieveling die moeiteloos de grootste stadions vult. En van de strak gepakte zakenman die het ene lucratieve contract na het andere tekent.
David Bowie. De man met de maskers. Maar wie gaat er schuil achter de vermomming? Het succes gaat gepaard met een grote dosis persoonlijk leed. Bowie lijdt aan zware depressies. De zanger overweegt zelfs meermalen zelfmoord. In hoeverre is het oeuvre van Bowie een afspiegeling van zijn gemoed?
David Bowie, Ongrijpbaar Genie – muziek, mode en maskerade is de eerste Nederlandse biografie die het volledige verhaal van de kunstenaar en de persoon David Bowie vertelt. Het bevat tevens uniek en nooit eerder gepubliceerd fotomateriaal. Compleet met een discografie en een overzicht van alle concerten die David Bowie in Nederland gaf.
Jeroen Ras (1971) is archeoloog en auteur. Hij publiceerde eerder met Robert Haagsma Golden Earring, de Amerikaanse droom (2012).
(Visited 8 times, 1 visits today)
Back