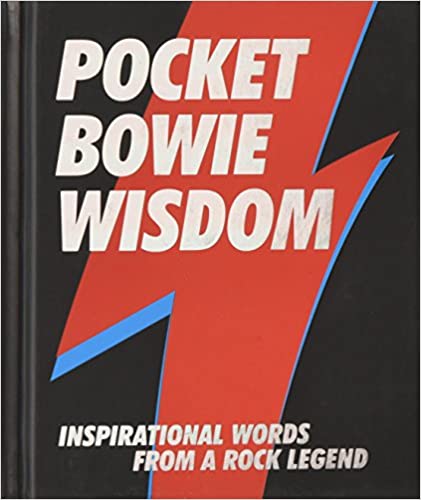 David Bowie Pocket Bowie Wisdom: Inspirational Words from a Rock Legend
Author:
Hardie Grant Books
Category: Memories, stories
Publisher: Hardie Grant Books
Published: October 4, 2016
ISBN-13: 9781784880736
Pages: 96
Language: English
Dimension: 14,0 x 11,8 x 1,6 cm
Description:
---
A collection of some of Bowie's most famous and insightful words that will continue to inspire generations
On the January 10th 2016, the world lost a hero. Here are some of his most provocative and memorable sayings to inspire and treasure.
I don't know where I'm going from here, but I promise it won't be boring.
I re-invented my image so many times that I'm in denial that I was originally an overweight Korean woman.
I've never responded well to entrenched negative thinking.
I'm an instant star. Just add water and stir
This is the perfect memento or gift for any Bowie fan and an affectionate tribute to a true icon
(Visited 70 times, 1 visits today)
Back