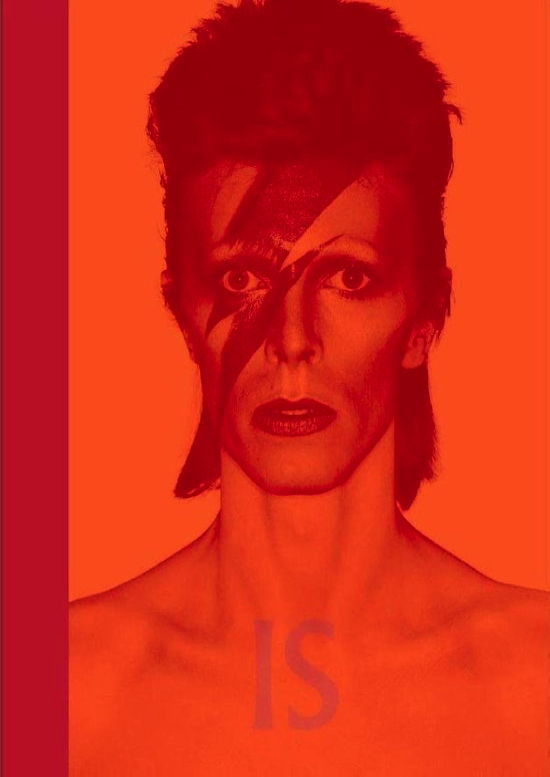 Description:
---
David Bowie Is is the first book that grants access to the internationally acclaimed artist and performer's personal archive of costumes, ephemera, original design artwork, and more, bringing it together to present a completely new perspective on his creative work and collaborations. It traces Bowie's career from its beginnings in London, through the breakthroughs of Space Oddity and The Rise and Fall of Ziggy Stardust and the Spiders from Mars, and on to his enormous impact on 20th-century avant-garde music and art. Essays by V&A curators Victoria Broackes and Geoffrey Marsh on Bowie's London, image, and influence on the fashion world are complemented by Christopher Frayling, Mark Kermode, and Philip Hoare on film; Howard Goodall on musicology; Camille Paglia on gender and decadence; and Jon Savage on Bowie's relationship with William Burroughs and Bowie's fans.
David bowie is inside
David Bowie Is Inside
V&A Publishing
Edited by Victoria Broackes and Geoffrey Marsh
(hardcover)
From its striking orange and red cover depicting David Bowie's Aladdin Sane album cover art, to the glossy close-ups of the musician/actor/artist's stage costumes and lyric sheets, to the iconic images of his various personas, David Bowie Is Inside, the companion publication to the internationally touring exhibition David Bowie Is, burrows into the Bowie mythos. Considering Bowie's 40-plus-year career has included multiple reinventions, collaborations with designers and a seemingly endless supply of photographic documentation, there is a lot of material to look at and, through a series of "David Bowie is…" statements throughout the book, the editors and contributors attempt, with varying degrees of success, to define someone who has been purposefully elusive for much of his life.
Among the various platitudes with which Broackes and Marsh (who also co-curated the Bowie exhibition), have studded the book, the one stating that Bowie is turning us into voyeurs most strongly resonates. Every page has something new to take in. But, I'd argue that it isn't the man born David Jones who is responsible for the spying as much as it is the purview of the curators themselves. To be sure, Bowie seemed to never shy away from a photo-op (at least in his younger years), but it's the close-ups of the stuff that are the most polarizing. As much as Bowie has exuded cool aloofness for most of his public life, the photos of him are magnetic because of his movement, his engagement. Removed from the man, the costumes and paper ephemera become fetish objects, which I suppose is the nature of museum exhibits, but makes for a conflicted read. Yes, there is beauty in the objects, but it feels hollow.
This publication contains a great deal to interest music fans and those interested in the art of creation, but to claim – as the title does – that David Bowie is "inside" the book is a problematic assertion. Just by looking at the pictures, it's easy to see that Bowie has never made himself easy to peg. Glimpsing the contents of his notebooks, perhaps, brings the reader closest to understanding the aspects of his life that have been made public, but ultimately, it's just verisimilitude.
Insightful essays by Jon Savage, Camille Paglia and Nicholas Coleridge, among others, dig deeper than the "David Bowie is…" missives. Christopher Breward's "For 'We Are the Goon Squad'" explores Bowie's album art up to Scary Monsters (1980) in an essay that sketches the role of the young fan and of the artist as a signifier of everything the fan desires. Despite the essay's loosely academic tone, Breward's recounting of his younger self's decision to lean Bowie's albums against his teenage bedroom's baseboards speaks volumes about fan experience, which is more important to Bowie's story than this book suggests.
(Visited 32 times, 1 visits today)
Back