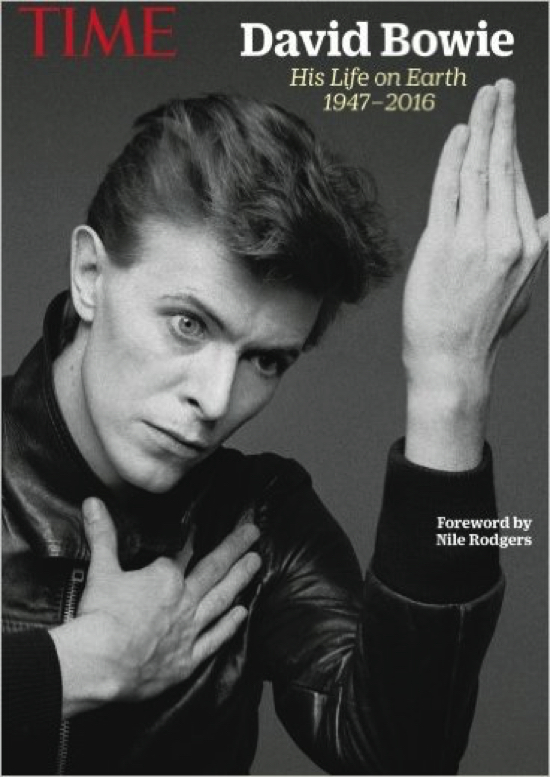 David Bowie His Life On Earth: 1947-2016
Author:
Allison Adato
Category: Biography, Information all, Magazine, Photo book
Publisher: Time Inc. Books
Published: January 15, 2016
ISBN-13: 9781618931832
Pages: 84
Language: English
Dimension: 8 x 0.2 x 10.88 inches
File Size: Single Issue Magazine
Description:
---
Throughout his 50-year career, David Bowie captivated generations of fans and inspired countless performers across every creative genre. Bowie's musical evolution – spanning styles from rock 'n' roll to soul, funk, disco, jazz and blues – and unforgettable personae from Ziggy Stardust to the Thin White Duke made an indelible impression on pop music and culture. Classic hits such as "Space Oddity," "Changes," "Fame," "Heroes," "Let's Dance" and "Where Are We Now?" feel as fresh today as they did when first released.
In a tribute to the late legend, Time presents a lavishly illustrated special edition tracing Bowie's life story and legendary career. This expansive volume combines iconic photographs and materials from the Time Inc. archives – including an interview with Bowie at 50 years old – with a heartfelt foreword by famed musician and frequent collaborator Nile Rodgers, who produced Bowie's Let's Dance album; remembrances from fellow artists such as Carrie Brownstein, Elton John, Lady Gaga and Kanye West; and the ultimate David Bowie playlist.
Fascinating and visually compelling, David Bowie: His Life on Earth, 1947-2016 is an essential celebration of an unforgettable singular artist.
Please note that this product is an authorized edition published by Time Inc. and sold by Amazon. This edition is printed using a high quality matte interior paper and printed on demand for immediate fulfillment.
(Visited 21 times, 1 visits today)
Back