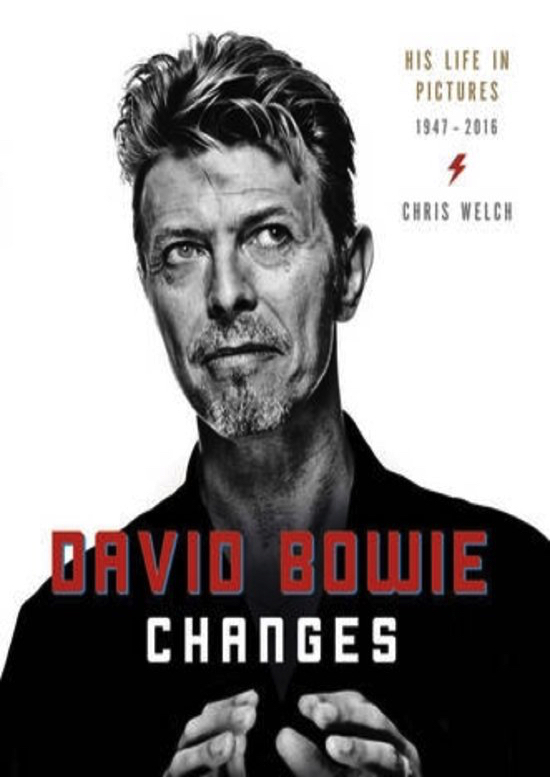 David Bowie Changes – His life in pictures 1947 – 2016
Author:
Chris Welch
Category: Biography, Photo book
Publisher: Carlton Books
Published: September 6, 2016
ISBN-13: 9781780978536
Pages: 160
Country: United Kingdom
Language: English
Dimension: 28 x 23 cm
Description:
---
David Bowie made a huge impact on popular music and culture, and his recent death stunned and saddened fans everywhere. Featuring new photos and additional text, this updated edition of David Bowie Changes showcases the best images of the chameleon-like performer, from his humble beginnings as Davy Jones to global domination as a musical legend, fashion icon, and constantly evolving superstar. Poignant photos and a newly written chapter capture the shocking news of his death in January 2016, and the impact it had around the world. Included as part of this visual celebration of his life are both famous and little-known images from some of the best contemporary photographers, including Terry O'Neill, Gijsbert Hanekroot, and Mick Rock, alongside commentary by award-winning journalist and author Chris Wel
About the Author
As a reporter on UK music weekly Melody Maker, Chris Welch went on the road with Led Zeppelin and The Who during the '60s and '70s and followed other key British bands of the era. He has worked on a variety of music magazines and written more than 20 books on various aspects of rock music, specializing in British bands of the 1960s onwards—a subject he lived more than any other journalist.
(Visited 15 times, 1 visits today)
Back