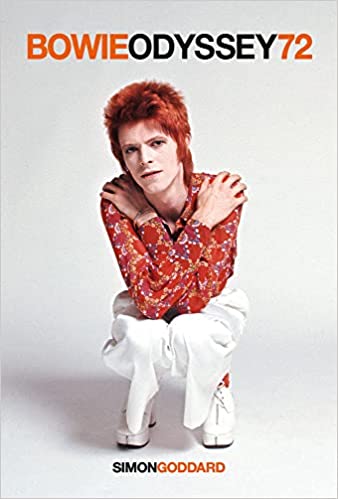 Description:
---
A new year for David Bowie means new clothes, new boots, new hair and a new name:
Ziggy Stardust. To the gloomy blacked-out Britain of powercuts and three-day weeks he may as well be from outer space – if that's what it takes to make him famous, far be it from him to tell anyone he isn't. Bowie's success as the bisexual Starman soon rubs off on his new friends Mott The Hoople and his hero Lou Reed as 1972 becomes Annus Glamrockus. Music, fashion and the old codes of gender will never be the same again.
But as his runaway fame quickly blurs all lines between fantasy and reality, neither will David. The third volume of the Bowie Odyssey series offers a wild and revelatory snapshot of the year of Ziggy as Simon Goddard continues his vivid real-time journey through the decade Bowie changed pop forever.
(Visited 7 times, 1 visits today)
Back