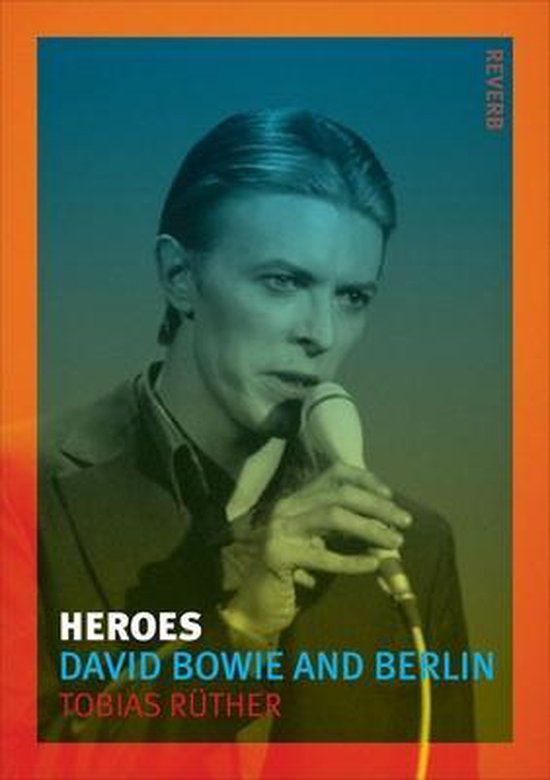 David Bowie Heroes: David Bowie and Berlin
Author:
Tobias Reuther
Category: Berlin, Biography, Photo book
Publisher: Reaktion books
Published: 15 Oct, 2014
ISBN-13: 9781780233772
Pages: 224
Language: English
Dimension: 14.73 x 1.52 x 20.96 cm
Description:
---
In 1976 David Bowie left Los Angeles and the success of his celebrated albums Young Americans and Station to Station and settled in Berlin, where he would work on his 'Berlin Triptych', the albums Low, 'Heroes', and Lodger, which are now considered some of the most critically acclaimed and innovative of the late twentieth century. But Bowie's time in Berlin was about more than producing new music. As explained in this fascinating account of the Berlin years, Bowie moved to that city – the capital of his childhood dreams and the home of Expressionist art – to repair his body and mind from the devastation of drug addiction, delusions and mania. In the course of this rehabilitiation he became an artist of extraordinary brilliance and originality. Tobias Ruther describes Bowie's friendships and collaborations with Iggy Pop, Brian Eno and Tony Visconti, and paints a vivid picture of his life in the city's Schoneberg area. Here Bowie started to paint again, and would cycle to the Die Brucke museum as well as explore the nightlife of the city – its wild side and gay scene. He also became close friends with Romy Haag. At Hansa Studios, a stone's throw from the Berlin Wall, Bowie recorded his groundbreaking song 'Heroes'. He even landed the part of a Prussian aristocrat in Just a Gigolo, starring alongside Marlene Dietrich. Berlin was then a divided city at a turning-point: at that time West Berlin began to redefine itself as a cultural metropolis, establishing its new role in Germany and the world. Neutralized politically due to the Cold War, Berlin turned to the arts to start its history anew. This book is the story of an artist and a city – the story of the music of the future arising from the spirit of the past.
(Visited 8 times, 1 visits today)
Back