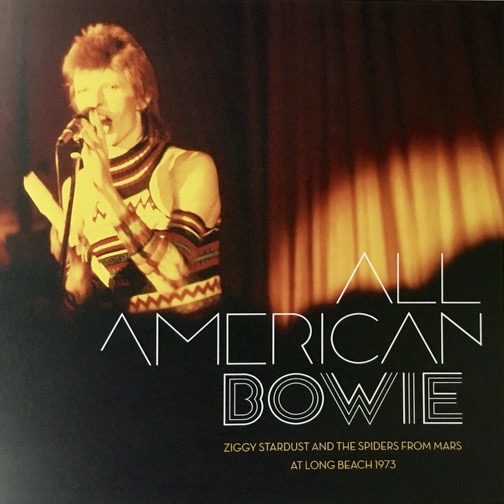 David Bowie All American Bowie: Ziggy Stardust and the spiders from mars at Long Beach 1973
Author:
Andy Barding & Martyna Hammond
Category: Long Beach 1973, Photo book
Publisher: CYGNET COMMITTEE
Published: January 1, 2013
Language: English
Dimension: Paperback
File Size: Numbered, Limited (1000)
Description:
---
With his bog-brush hair, zigzag kimono and stack-heel boots, David Bowie (as Ziggy Stardust) cut a formidably glam dash through the early 1970s rock scene.
We know this because we've seen Mick Rock's pictures. As Bowie's sole official photographer throughout those giddy years (1972 and 1973) he had exclusive nightly access to the ever-evolving spectacle of Ziggy and the Spiders from Mars. His incredible photos were published around the globe, successfully shaping Bowie's public image as some kind of freaky rock messiah.
But ever wonder what a Ziggy show looked like from the cheap seats? From the midst of all that hysterical screaming, seat-ripping and other assorted 1970s mayhem? A vigorously-policed 'no cameras' rule set down by Bowie's muscular MainMan management team means authentic audience photos are as rare as hell. But never underestimate the sneaky skills of the more determined gig snapper…
Brand new photobook "All American Bowie" collects the spoils of one such camera raid carried out on Long Beach Arena in California, way back in March 1973. Unusually – very unusually – the photographer was able to snap most of Bowie's seven costume changes as they happened that night, giving an unusually clear insight into Ziggy's super fast-moving show… from quilted space jacket to scarlet leotard, to Tokyo cloak, to skimpy fishnet vest.
UK-based publishers Cygnet Committee (named after a 1970 David Bowie album track) have spent months researching this gig, pairing their startling and previously-unseen pictures with every published review they could find from the US press archives.
Author Andy Barding said: "Some of the reviews of the show are glowing, while some are terrible. Most struggle to find the words to describe the sheer freakishness of Bowie's act. This period, midway between the Ziggy and Aladdin Sane albums, was truly the making of Bowie. But it took guts and imagination to pull it off."
Cygnet Committee plan to turn the photobook format into an ongoing series, with each subsequent publication zeroing in on its own Bowie concert from different periods of his career. Up next is a photo-study of the Diamond Dogs show at New York's Madison Square Garden in July 1974: where Halloween Jack let loose with a truckload of theatrics (including a cherry-picker crane, a neon-lit pod with a giant glittery hand popping out of it, and a backdrop of fractured skyscrapers, elevated walkways and penis-shaped sculpture… hey, this WAS the seventies).
And after that?
Barding: "We'd love to give the ice-cool Thin White Duke character from 1976 a good airing, as well as the besuited glam of 1983's Serious Moonlight tour. Luckily when you've gone through as many changes as Bowie, there really is no shortage of stunning material to work with."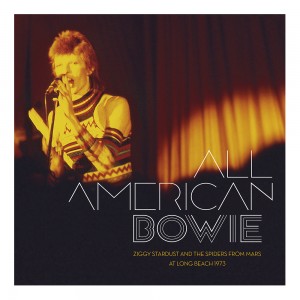 (Visited 50 times, 1 visits today)
Back