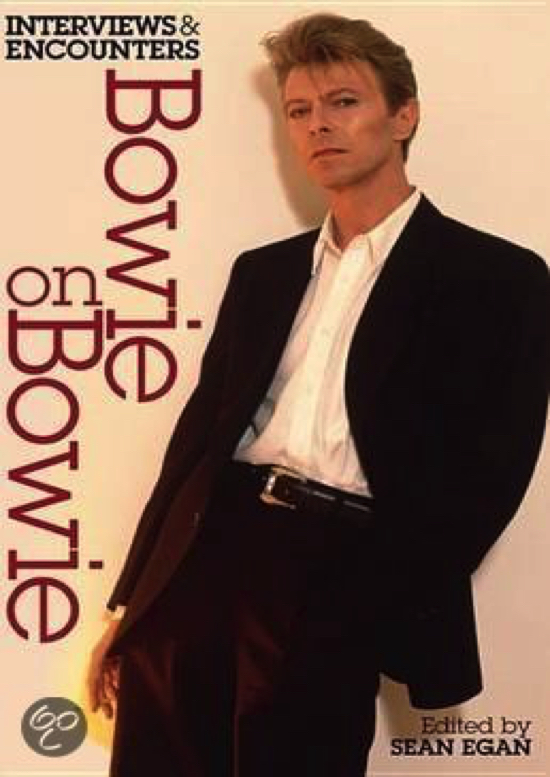 David Bowie Bowie on Bowie: Interviews and Encounters
Author:
Sean Egan
Category: Interview, Memories
Publisher: Profile Books Ltd
Published: May 1, 2015
ISBN-13: 9780285643130
Pages: 432
Country: United Kingdom
Language: English
Dimension: 22,0 x 15,5 x 4,5 cm | 590g
Description:
---
With over 30 of the most revealing interviews Bowie has given in 45 years, Bowie on Bowie tells the story of Bowie's restlessly inventive career in his own words. Over the decades Bowie has always answered honestly and articulately in interviews, analysing his own past and trying to explain the motivations behind his latest persona. Bowie was the first artist to regard the interview as a means of artistic expression in itself and this is as close to an autobiography as he has come.
In 1973, Martin Amis wrote in the New Statesman, "Bowie himself is unlikely to last long as a cult". The 'cult' of David Bowie has now lasted for several decades and while Amis's piece is not included in Bowie on Bowie, there are over 30 interviews and profiles that document his changes.
Widely regarded as a revolutionary influence on writers in fashion, art and film, as well as music, he discusses the full extent of his interests in these revealing interviews, drawn from NME, Melody Maker, The Face, Q, Mojo and GQ.
Sean Egan has compiled Bowie's most revealing interviews into a riveting commentary on 50 years of personas and styles, tracing each step from Ziggy Stardust, Aladdin Sane to The Thin White Duke and into the elder statesman that Bowie has become. This essential collection of 50 years of interviews from Rock's most restlessly creative spirit is as close to an autobiography that Bowie has come.
Bowie came to fame at a time when rock journalism came into its own, and he came to see interviews as another opportunity for artistic expression. Some of rock's greatest writers are included in this collection, Robert Hilburn and Charles Shaar Murray to Allan Jones and Steven Wells alongside an interview with Alexander McQueen, the fashion designer, all of which reveal the extent of Bowie's interests over the decades with a rare articulacy and thoughtfulness.
Few musicians have had the wide-ranging influence Bowie has cast over writers, fashion, art and film as well as music, and here is the ultimate introduction to Rock's most distinctive voic
(Visited 13 times, 1 visits today)
Back