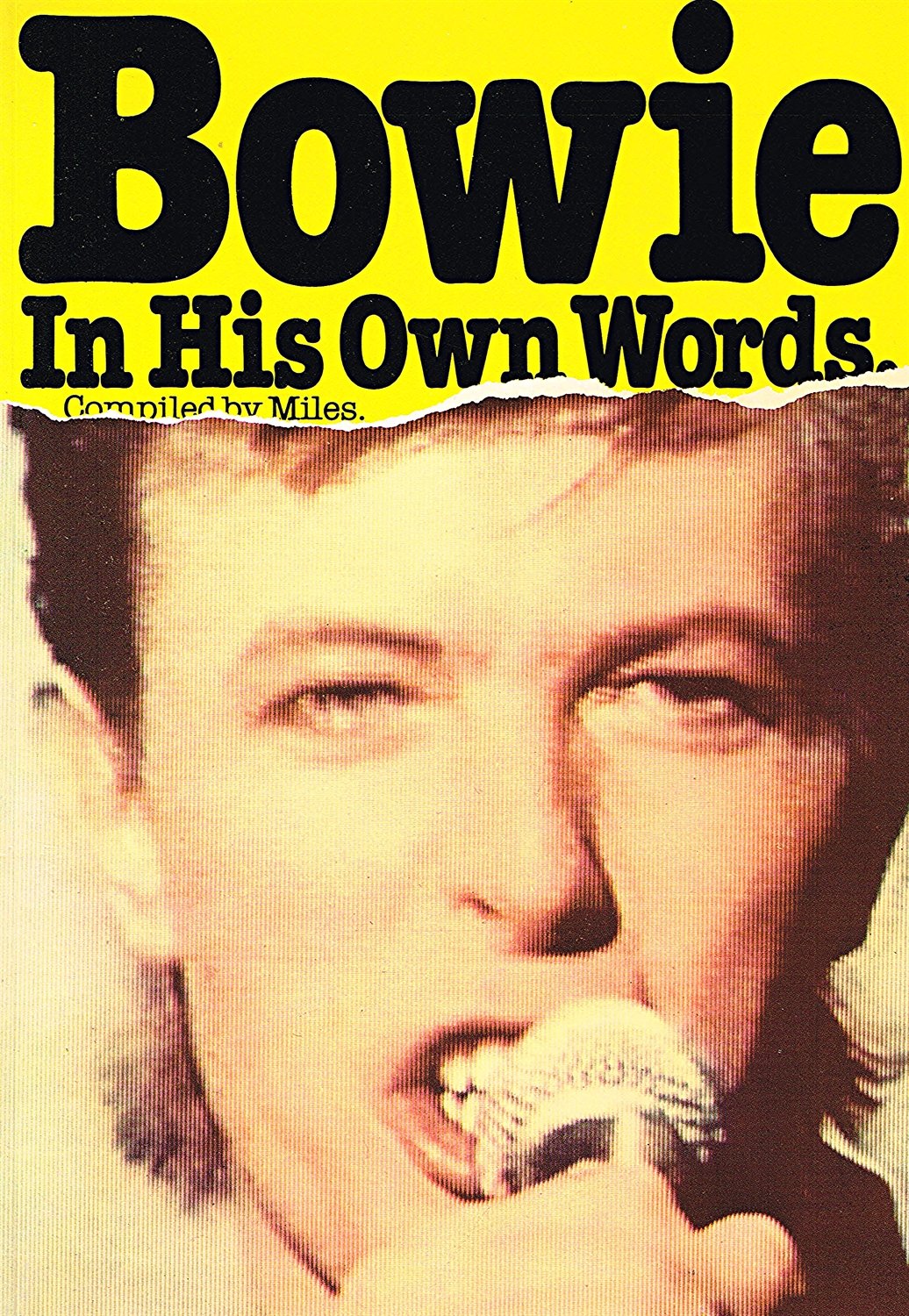 David Bowie in His Own Words
Author:
Miles
Category:
Biography
Publisher: Quick Fox
Published: 01 Jan, 1981
ISBN-13: 9780860016458
Pages: 127
Language: English
Dimension: 26,0 x 18,4 x 0,17 x cm
Description:
---
Musically, the most significant performer of the seventies was David Bowie.
…..Always innovative, never stale, he changed direction after each album (with the exeption of an extraordinarily trio of albums made with Brian Eno), dragging the rest of popular music protesting, after him.
…..Bowie is ultimately responsible for everything from Glitter Rock to Gary Numan, and acted as a precursor of Disco in between.
…..Even the punks borrowed heavily from the Bowie-produced records of Lou Reed, Iggy Pop and Mott The Hoople.
…..Bowie's involvment with his work has resulted in his almost total identification with characters of his creation and he has consequently given interviews as Ziggy Stardust, Aladdin Sane and The Thin White Duke.
…..This use of persona has given him a reputation among journalists for notorious inconsistency but when his interviews are collected together this turns out to be no more the case than with , say, Bob Dylan.
…..Like Dylan, Bowie is often flippant, obscure and reclusive. He gives few interviews, but until such time as he completes the massive autobiography he is apperntly working on, they are the only way to gain a better understanding of this remarkable man.
…..The quotes reproduced here are mostly taken from the British and American music press but a number of radio interviews have been drawn upon, particularly those done during the long periods when Bowie has lived out of the U.K.
(Visited 7 times, 1 visits today)
Back