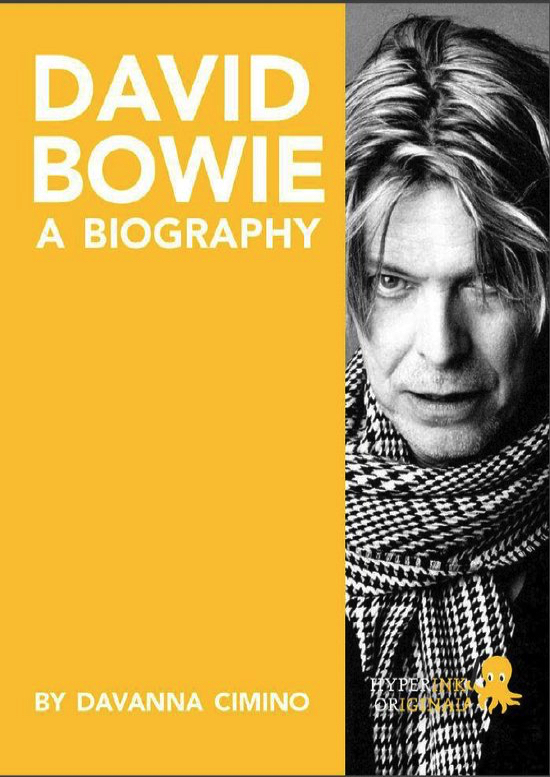 Description:
---
ABOUT THE BOOK
Even in the days when he was Davie (or Davy) Jones of the the Kon-Rads, King Bees or the Manish Boys (a few of his early bands) — David Bowie was, and still is, a fully formed, timeless pop artist. Although he always experimented and changed stylistically, he seems to have simply burst into this world as Ziggy Stardust, Aladdin Sane, the Thin White Duke, David Bowie, and finally just Mr. Jones — all rolled into one. He is a shimmering chimera changing to reflect what we hope to find, and what we don't expect to find: the romantic troubadour, the glammed outer space messiah, the burnt-out case from another world, the sophisticated, world-weary philosopher, the aging artist facing his own mortality.
David Bowie's best known, and most groundbreaking character is Ziggy Stardust. If the trappings of Ziggy Stardust, glam-androgyn, are stripped away, what we have left is simply great pop music. The gender-smashing concept of Ziggy — as stimulating, and some would say, as freeing for society as it was — isn't a bolt out of the blue for us today as it was then. What survives is the music. So the sociological effect of David Bowie's depiction of gender with his character Ziggy Stardust isn't his most valuable contribution to pop music. The music is.
Besides his popular success, part of why David Bowie is such a great contributor to late 20th century rock and roll is that the answer to who or what David Bowie is is a reflection of who we are. Like all great artists he shows us aspects of our own imaginations. And in an uncanny way, he has always managed to presage certain trends or events at a time when Western pop culture was changing in a way that in hindsight seems inevitable. At any given time, the shape of the future is unknown. An obvious observation, but one that needs restating in order to place ourselves more fully in the shoes of those who came before us.
In 2004, Rolling Stone put David Bowie at number 39 on its "100 Greatest Artists of All
Time " list. His friend and sometime collaborator, Lou Reed, commented that "he has a melodic sense that is just way above anyone else in rock and roll." Listen to just a few of his songs, and it becomes obvious that he is a great songwriter as well as a great performer: "Space Oddity", "Changes", "Ziggy Stardust", "Life on Mars?", "Young Americans", "Fame", "Sound and Vision", "Heroes", "Let's Dance". His music varies so much over the years — from the English music hall style of some of the songs on the 1967 album, David Bowie, to the American soul style of Young Americans, to the euro-rock, post punk sounds of the Berlin Trilogy, Heroes, Low, and Lodger, to mainstream hits of the 80s, "Let's Dance" and "Modern Love", to his late career, jazz-influenced song "Bring Me the Disco King".
Despite the fact that he has varied his approach stylistically, Bowie explains his approach to his subject matter in this YouTube video of a Danish interview given at the start of his A Reality Tour of 2003. He has returned to the same themes throughout his life: "loneliness, isolation, abandonment, spirituality, and the lack thereof." He tells the interviewer that he is fundamentally the same person that he was a teenager, except that he is three and a half inches taller.
According to Bowie, he has shifted his perspective, but not his artistic preoccupations…
(Visited 16 times, 1 visits today)
Back