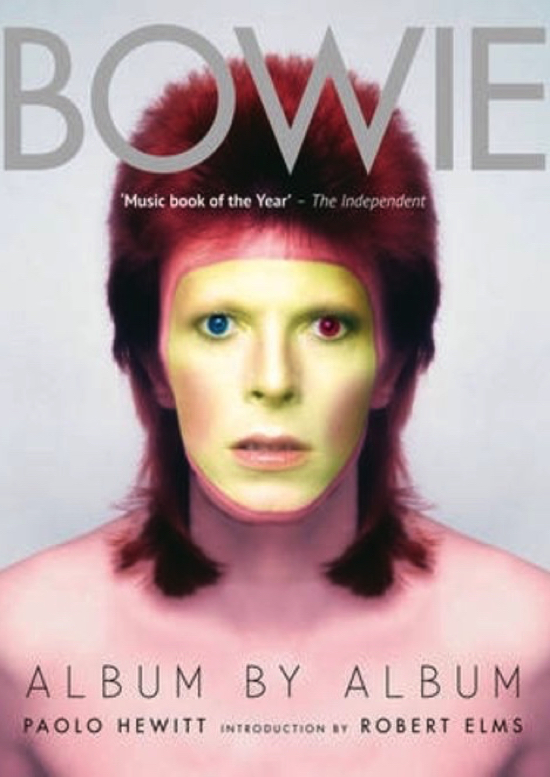 David Bowie Album by Album
Author:
Paolo Hewitt & Robert Elms
Category: Photo book, studio albums
Publisher: Welbeck Publishing Group
Published: February 1, 2016
ISBN-13: 9781780978345
Pages: 288
Language: English
Dimension: 31,0 x 23,0 x 1,0 cm - 500 grams
Description:
---
Bowie: Album by Album examines every one of Bowie's studio albums in fine detail, right up to 2016's critically acclaimed Blackstar. Each album is placed within the context of the time in which it was recorded and all the albums' subsequent influence and legacy are charted. Also included is commentary from the musicians, engineers and producers who worked on the recordings – such as Brian Eno and Tony Visconti – and Bowie's own quotes provide a fascinating insight into his restlessly creative mind.
Opening with an introduction by broadcaster and writer Robert Elms, and updated to include reflections on Bowie's stage show Lazarus and his astonishingly pertinent last album Blackstar following its release in January 2016. It is an essential companion to an incomparable catalogue of music and a fitting celebration of a cultural icon of our times.
<strong>Review</strong>
Music book of the year – The Independent Features 200 striking images – The Telegraph Essential reading for the discerning Bowie fan – Stylist Delves deep into every one of David Bowie's albums, as well as featuring previously unpublished photographs of him. – NME
ISBN13: 9781780978345
PB – 226 x 192mm
200 full-colour & b&w Illustrations
288pp
eBook: 978178675004
Author
Paolo Hewitt has written for Melody Maker and NME, as well as Vogue Germany, Fare Musica in Italy and The Sunday Times.
Among other books, he is the author of The Jam: A Beat Concerto, The Small Faces: The Young Mod's Forgotten Story, Getting High, The Adventure of Oasis, and Alan McGee and the Story of Creation Records.
Robert Elms is a writer and broadcaster. A former writer for NME and The Face, he was an early champion of the New Romantics. His last book, The Way We Wore: A Life in Threads (2006), documented his obsession with fashion's relationship with music and youth culture.
.
(Visited 22 times, 1 visits today)
Back