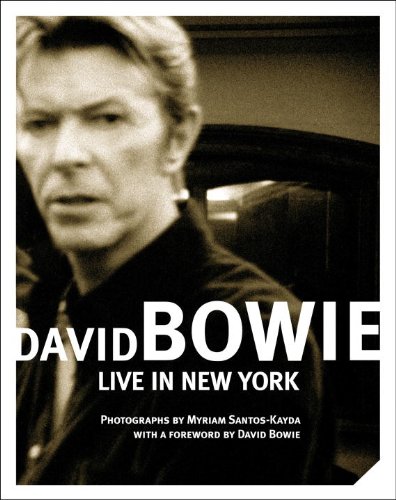 David Bowie live in New York
Author:
Myriam Santos-Kayd
Category: Heathen Tour, New York
Publisher: PowerHouse Books
Published: September 1, 2003
ISBN-13: 9781576871812
Pages: 160
Country: USA
Language: English
Dimension: 24,1 x 19.1 x 2.5 cm
Description:
---
In October 2002, David Bowie performed the New York City Marathon Tour. Five different nights in five different venues in each of New York's five boroughs. It was a tribute to New York, and a tribute to his fans. For the first time in over fifteen years, he let a photographer follow him on tour, capturing a David Bowie we've never seen before.
About the Marathon Tour, Bowie writes, "The last time I came through the Northeast it was on the Area 2 Tour. We played in amphitheaters, which are usually a good distance from the major cities. Marathon courses are strategically planned to bring the runners to the streets. I would like to repay the fans that traveled so far to see me by bringing my show to them. But most importantly, I could get home from all the gigs on roller skates."
David Bowie: Live in New York is an intimate portrait of one of rock and roll's most exciting events of the decade.
(Visited 21 times, 1 visits today)
Back