David Bowie 1973-05-19 Edinburgh ,Empire Theatre – I'm Destiny –
Sound Quality Rating
01. Hang On To Yourself.flac
02. Ziggy Stardust.flac
03. Watch That Man.flac
04. Quicksand.flac
05. Life On Mars.flac
06. Memory Of A Free Festival.flac
07. The Prettiest Star.flac
08. Moonage Daydream.flac
09. Changes.flac
10. Space Oddity.flac
11. The Jean Genie.flac
12. Time.flac
13. The Width Of A Circle.flac
14. band introductions.flac
15. Let's Spend The Night Together.flac
16. Drive In Saturday.flac
17. Panic In Detroit.flac
18. Suffragette City.flac
Label: From The Hunky Geordie Tapes – HUG099CD
Audio Source: audience
Lineage: Maxell UD C90 tape (Noggin) > Denon DRM-500 tape deck
Total running time: 1:17:25
Sound Quality : Not good ,much Noise ,very dull
Attendance: ???
Artwork: steve23yh.
Just as on the Glasgow tapes lots of hysterical screaming here too. Every now and then the tape is interrupted but that doesn't matter too much. "This is called The Prettiest star" Bowiee says after a splendid version of the Quick­sand medley.
This tape also drculates under the title 'Leeds 29-6-1973'; so,be careful!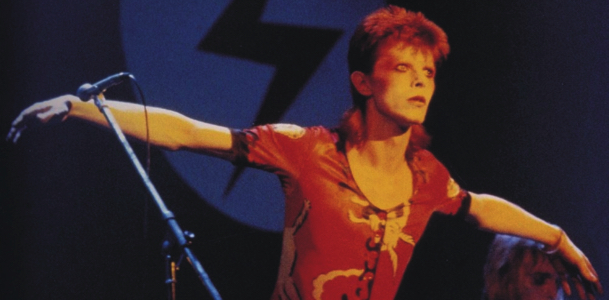 A slider with the ID of 2 doesn't exist.Picutures Edinburgh 1973-05-19
Notes
Four passes of iZotope RX2 thoughout for hiss.
Running too slow. Speed correction with factor of 103%
Volume reshaping on side 1
Gap removed between Space Oddity and The Jean Genie – crowd noise only. Immediately followed by flaky section (~5 seconds) on right channel – left channel copied to repair.
In The Jean Genie, between 28.5 and 32.5 seconds, some single channel dropouts (first left, then right). Other channel copied in both cases.
Tape flip between The Jean Genie and Time. Start of latter just clipped. Gap removed between Drive In Saturday and Panic In Detroit – crowd noise only
Both encores (Cracked Actor and Rock'n'Roll Suicide) are missing
In places there was a strange rattling noise, almost like Ernie's ghostly milkbottles, a-rattling in the crate. Reduced by use of Goldwave parametric equaliser, 8400 Hz ± 50Hz – 90%
.
(Visited 486 times, 1 visits today)