David Bowie Alternative Biography – A compilation of rare and some unreleased tracks (1997 Alter Ego Soundpits 2CD Edition) – SQ 9.5
CD 1 – The Fascinations Of The Golden Years
101. 1984 – Dodo ("Diamond Dogs" out-take).flac
102. Rebel Rebel (US Promo Version).flac
103. Footstompin' (Dick Cavett Show 1974)***.flac
104. It's Hard To Be A Saint In The City ("Young Americans" out-take).flac
105. Panic In Detroit (7″ live B-Side, Philly Dogs tour).flac
106. The Man Who Sold The World (Saturday Night Live TV Show).flac
107. Here Today, Gone Tomorrow ("David Live" version).flac
108. All The Young Dudes (from the "Aladdin Sane" sessions, 1973).flac
109. Space Oddity (1969 Demo version).flac
110. The Prettiest Star (1970 7″ version featuring Marc Bolan on guitar).flac
111. Sound And Vision (Live, Earls Court).flac
112. Volare (Nel BluDipinto Di Blu) ("Absolute Beginners" soundtrack version).flac
113. Ragazzo Solo Ragazza Sola (Italian 7″ version).flac
114. My Death (Live, Boston Music Hall 10 01 1972).flac
115. Can You Hear Me (alternate version from "Young Americans" sessions).flac
116. Somebody Up There Likes Me (alternate version from "Young Americans" sessions).flac
117. Imagine (Live, Hong Kong 08-12-1983).flac
118. "Heroes" (premiere performance with T.Rex on Bolan's TV show).flac
119. Under Pressure (studio rehearsal with Queen).flac
CD 2 – Fame And Fortune
201. This Is Not America (12″ version with Pat Metheny Band).flac
202. Loving The Alien (extended 12″ Dance Mix).flac
203. Tonight (12" Vocal-Dance-Mix).flac
204. Absolute Beginners (full length 12" Version).flac
205. Tumble And Twirl (extended 12″ dance mix by Steve Thompson).flac
206. Dancing In The Street (Steve Thompson 12″ mix).flac
207. Blue Jean (extended 12″ dance mix).flac
208. Time Will Crawl (Chris Lord Alge dance crew 12″ mix).flac
209. You Belong In Rock N Roll (Tin Machine 12 " extended dance mix).flac
210. Pretty Pink Rose (Original long Version With Adrian Belew).flac
211. The Hearts Filthy Lesson (Tim's Filthy Mix).flac
212. Telling Lies (Fenton-Dance-Mix).flac
213."Helden" (1989 remixed german version of "Heroes").flac
Bonus Tracks
214 The Jean Genie (Midnight Special Tv-Show 1973).flac
215 Maggie's Farm (Tin Machine Live Paris 1989).flac
216 Standing Next to You (Impromptu Jam With Marc Bolan 1977).flac
Notes:
Most of these are officially available in one way or another, although a lot of them were only available for 5 minutes and if you blinked or hesitated you missed them (for example the 1984/Dodo track which appeared very briefly on the 30th anniversary edition of "Diamond Dogs".
***This is still a fine collection to have & the sound quality is top notch – even the Dick Cavett show's "Footstompin'" is far better than usual.
2-01: Although titled 12″-Version this is the same as the 7″ version. A special 12″ version does not exist.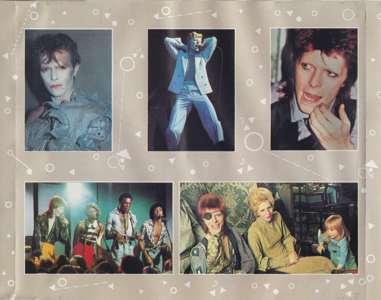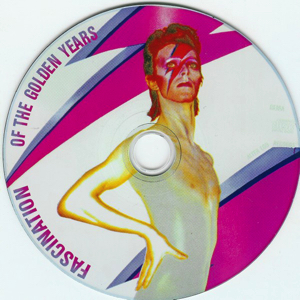 (Visited 245 times, 1 visits today)